Monsieur La Souris finally arrived yesterday! After being held up for several weeks in the Canadian postal strike, he arrived hot and disheveled but none the worse for wear. Herbert was thrilled to see him and quickly organized a welcome party.

Tuffy was quite surprised to find himself in New Mexico as he was headed for Indiana when he left his last stop in Quebec, so I explained my move and the redirect. Some food and locally-brewed chile verde beer soon put him at ease. He didn't bat an eye at the idea that we put chile even in our beer here - "A delightfully welcoming afterglow," is what he said around a mouthful of chips & guacamole (poor little guy was pretty hungry).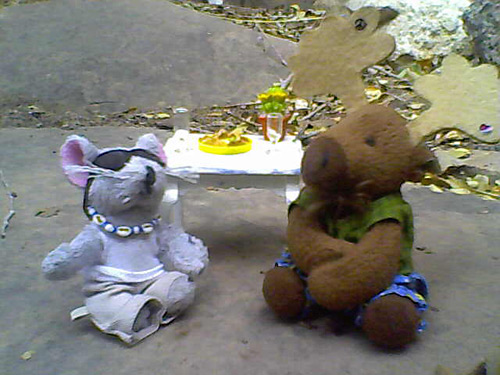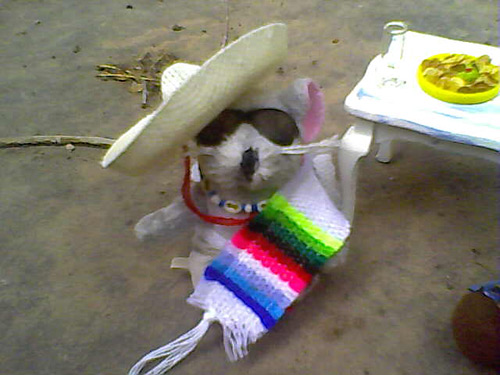 I think he got a little carried away, but who can blame him after all that time cooped up in a box?
If you're not familiar with the Traveling Critters, they are small dolls my miniatures group sends around the world to visit members. We take silly photos of them and post about their adventures. Previously my moose Herbert made the journey, and before him it was Cornelius HeCow. I'll be posting more about Tuffy's visit before he leaves for his next stop in Texas. You can follow all his travels on Tuffy's Facebook page, or catch up on Herbert's adventures.