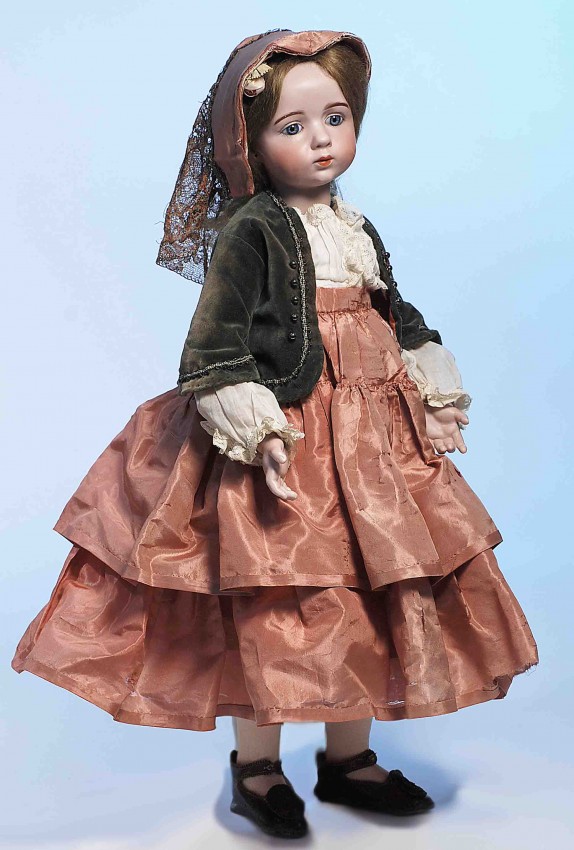 F
rench Sculptor Albert Marque's 1914 Doll a $168,000 Thriller at Frasher's July 9 Auction

KANSAS CITY, MO.- Sculpted by the renowned French artist Albert Marque (1872-1939), an extremely rare 1914 portrait doll originally commissioned for the Paris boutique Margaine-Lacroix sold to rousing applause for $168,000 (inclusive of 12% buyer's premium) at Frasher's July 9 auction. The buyer, who beat out four phone bidders and additional on-site bidders at the KCI-Expo Center in Kansas City, was new to Frasher's client roster.

"The winning bidder is a collector of French dolls and German character dolls, and they obviously go for the very best," said Barbara Frasher, president of Frasher's Doll Auctions.

As noted by doll historians, during World War I, Albert Marque was persuaded by Parisian couturier Jeanne Margaine-LaCroix to sculpt 100 fashion dolls, each signed, numbered and clothed in a custom-designed costume representing royalty or a particular region of France. The exquisite 22-inch dolls were celebrated by the French not only as important artworks but also as cultural icons that stood up proudly to the influx of wartime dolls from Germany.

Read full article...