New miniature books for your dollhouse! Two sets of classic children's books in adorable slipcases, perfect for any child's room.

First up is the popular "Little Bear" series by Else Holmelund Minarik, illustrated by Maurice Sendak. The 5-volume set comes in a charming slipcase covered with a forest scene and illustrations from the books.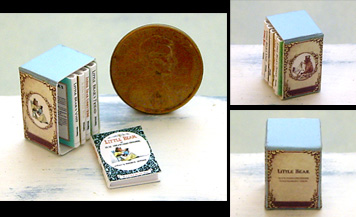 The second set is an update to my "Little House on the Prairie" set by Laura Ingalls Wilder, with cover illustrations by Garth Williams. The eight books now come enclosed in a little cabin-shaped slipcase!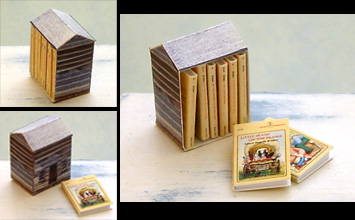 You can purchase the sets on my website (links above), and I'll be listing them on Etsy tomorrow. I hope you like them!