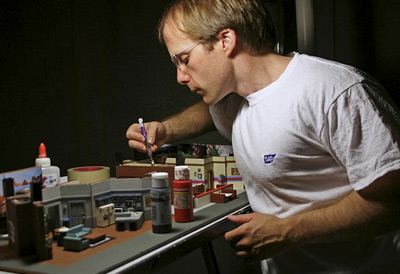 I
love this miniature project by Charles Brogdon! One of the things that's been on my To-Do List for years now is creating miniatures of some TV homes - The Flintstones, Bewitched, Lucy and Ricky's apartment, and so many more. Don't ask me why, I just want to. When I was a kid I was always making Jeannie's bottle inside any container I could find. I secretly wished I could live there.

Well anyway, Brogdon - who may or may not dream of sleeping in a luxurious genie's bottle - has created an amazing project depicting famous TV show sets. Over 20 different vintage shows, from game shows to sitcoms to soap operas, have been rendered in miniature. The dioramas are done as sets rather than "real" houses, so they include all the set-lights and other production paraphernalia - all that's missing are teeny tiny actors.

Brogdon has compiled photos of the miniature sets into a book, ON THE SET: Famous Hollywood Studio Sets in Miniature, available in hardcover or paperback. Definitely on my wish list! You can also check out the photos on his Flickr page.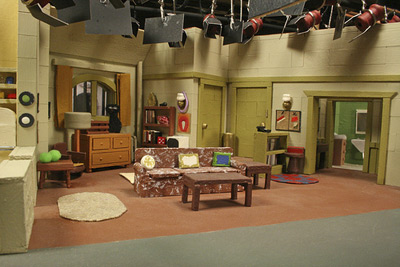 Laverne & Shirley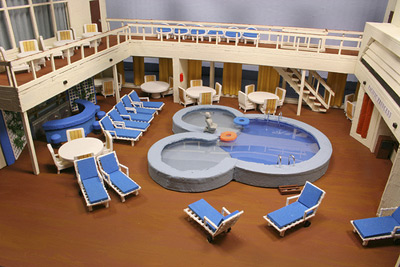 The Love Boat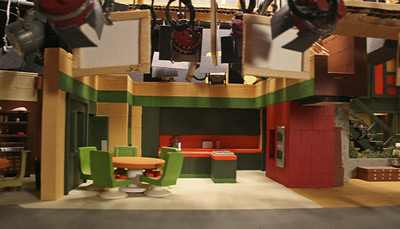 The Brady Bunch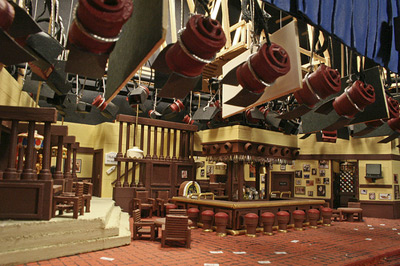 Cheers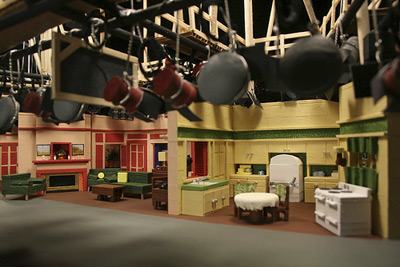 I Love Lucy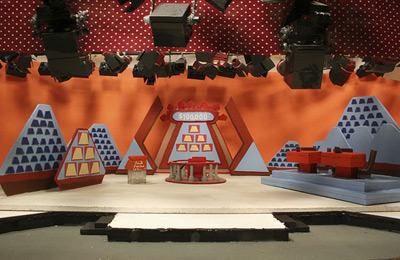 Pyramid