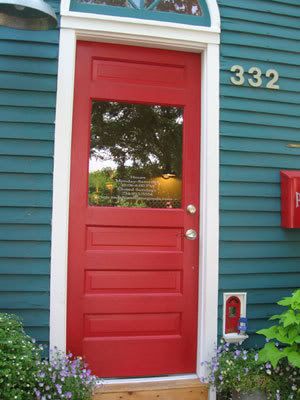 Jonathan B. Wright, a life long resident of Ann Arbor, Michigan, first found out about the fairies years ago in his own house. In 1993 the first fairy door was discovered by the children. At first it wasn't clear what might live in the door, but eventually the family decided that it must be fairies.

In 2005 other doors began appearing in downtown Ann Arbor, and soon they were being spotted in other places as well. On the side of a building, in the column of a store - even in a shelf of books at the library! Currently there are nine known doors around Ann Arbor and several in the Wright's house.


Urban Fairies chronicles the appearance of the fairy doors, with photos and a map of their locations.